hybrid networks for
maritime
energy
mining
mobility
construction
We combine the power of the two largest LEO satellite constellations in the world – Starlink and OneWeb – to deliver the most resilient internet service for maritime and remote operations. 
No matter how remote your project is located, we can provide a fully tailored service to ensure maximum operational uptime. Whether it's rapidly deployed bonded 4G, high-speed LEO, private cellular, or a combined hybrid network, we will provide the optimal solution for your project's needs.
Interconnect satellite and terrestrial networks with our secure, fully managed platform.
Many projects are located in very remote areas which traditional internet and mobile data connections cannot service.
Starlink and OneWeb's innovative new Low-Earth Orbit (LEO) Satellites are making strides in connecting those who do not have access to stable and reliable internet. The satellites, which orbit at a much lower altitude than their GEO counterparts, provide scalability and sustainability to a range of industries including oil and gas, aviation, and maritime.
With download speeds of up to 350Mbps and 20-40ms latency, our LEO satellite solution is perfect for IoT and integrates seamlessly with Wifi, VoiP, CCTV, video conference solutions, and much more, offering business grade connectivity no matter the location.
Due to billions of pounds in continued investment by mobile operators, 4G data speeds have long surpassed those available through traditional fixed line broadband.
When our high capacity data sims are combined with industrial grade M2M routers and high gain external antennas, sites can expect download/upload speeds 100MB+ through cellular alone.
Our ultrafast fibre solution has download bandwidth options of 150Mbps G.fast or 300Mbps FTTP with a variety of contract lengths, allowing your business to embrace the latest in technology to propel you to the next level.
And, as always, our connectivity products all come with unlimited data and free DDoS security, so you've got peace of mind no matter what.
Faster than Superfast, it's the speediest internet we offer for businesses that are after an all-singing, all-dancing connectivity solution.
This type of connection means your data will travel straight from the source to your premises, via fibre optic cables. Using fibre optic cables means your internet is much less susceptible to environmental factors, meaning there'll be no degradation in quality over time.
With an in-depth understanding of the industry, Clarus acknowledges that the future success of offshore exploration and extraction operations relies on improving operational efficiencies and reducing the costs of extraction and production. Our solution provides offshore operations with unrivaled connectivity. This enables improved productivity, safety, and reduced costs thanks to real-time data analysis, automation, and predictive maintenance.
cruise, yachts & ferry ops
As technology continues to evolve, connectivity is driving improvements in passenger experience, as well as vessel performance, monitoring, and health and safety. Deliver unrivaled customer satisfaction with high-capacity, constant internet access, whether it's for using applications for onboard services, streaming, or communication with friends and family back home. Improve operations with improved staff services and wellbeing, enhanced vessel safety, and 24 hour, real-time monitoring.
Merchant Shipping & ports
We bring fibre-like connectivity to ships, enabling a fully functional office at sea. Technology is continuously evolving and is already integral to shipping and port operations. Our solutions fully digitise the full lifecycle, improving performance through real-time vessel optimisation, environmental monitoring, and crew productivity and wellbeing. A first for the industry, we can provide fast, reliable connectivity in the Arctic regions, allowing difficult routes to be monitored much more effectively.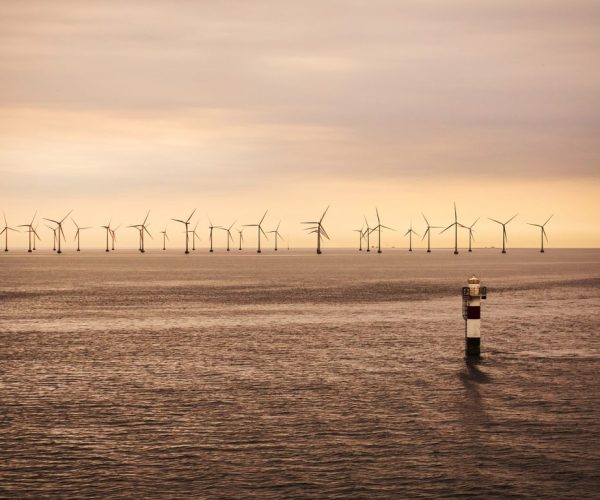 Extend the office to every turbine – provide critical communications infrastructure, offering complete control and visibility on every site. This improves health and safety and productivity, with 24/7 data transfer ensuring that any issues can be identified and rectified in real time.
Through better connectivity, CLEO supports operators in optimising plant performance. This includes leveraging data-driven IIoT solutions such as sensors, augmented reality, machine learning, rules-based analysis, and advanced pattern recognition.
CLEO helps commercial fishing fleets improve productivity and deliver against increasing environmental demands. Leverage real-time data for optimising catch quotas, managing supply chains, monitoring performance, and ensuring government compliance on cross-border and regional fishing operations. In addition to fishing operations, good connectivity improves crew wellbeing, allowing employees to communicate with their loved ones and enjoy streaming live sporting events, for example.
Wireless connectivity for everyone, everywhere.
🗸 Unrivaled quality of service and network resilience
🗸 Secure, localised data management
🗸 Carrier-grade, end to end encryption
🗸 Suited for mission-critical IT systems
🗸 Global coverage
🗸 Industry-standard infrastructure
🗸 Ease and speed of deployment
🗸 Lower cost
We are proud to deliver a first class connectivity service to a wide range of public and private sector organisations, as well as SMEs.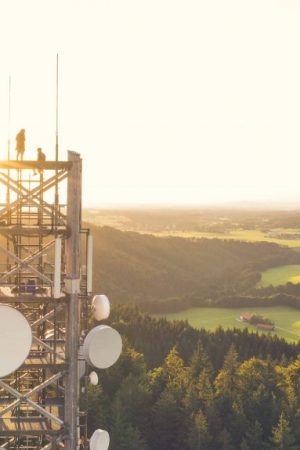 Clarus currently supply services to several hundred sites across the group including 4G, Satellite Broadband, fibre, phone lines and SIP. They understand the extensive scale of our business and the need for reliable telecommunication services and support which they deliver expertly.
We didn't know there was a solution to our poor mobile signal until we met Clarus. Since installation the productivity of our workforce has improved exponentially.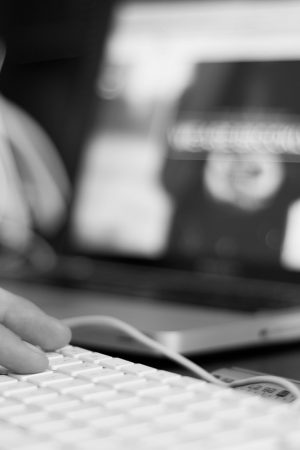 Clarus have offered reliable connectivity on every site through the provision of 4G and satellite broadband services. They have integrated the connection with remote network monitoring equipment that allows us to manage all of our sites from our head office to ensure contestant connectivity is being received by our site teams. We wouldn't look anywhere else, they have played an integral role in the success of our projects.
Our senior management team has provided a best in class service since 2014. We also have a UK wide team of engineers, ready to deploy within a matter of hours.
Derek Phillips
Managing Director
Debra Phillips
Commercial Director
Josh Fleming
Operations Manager
Clare Henderson
Finance Manager